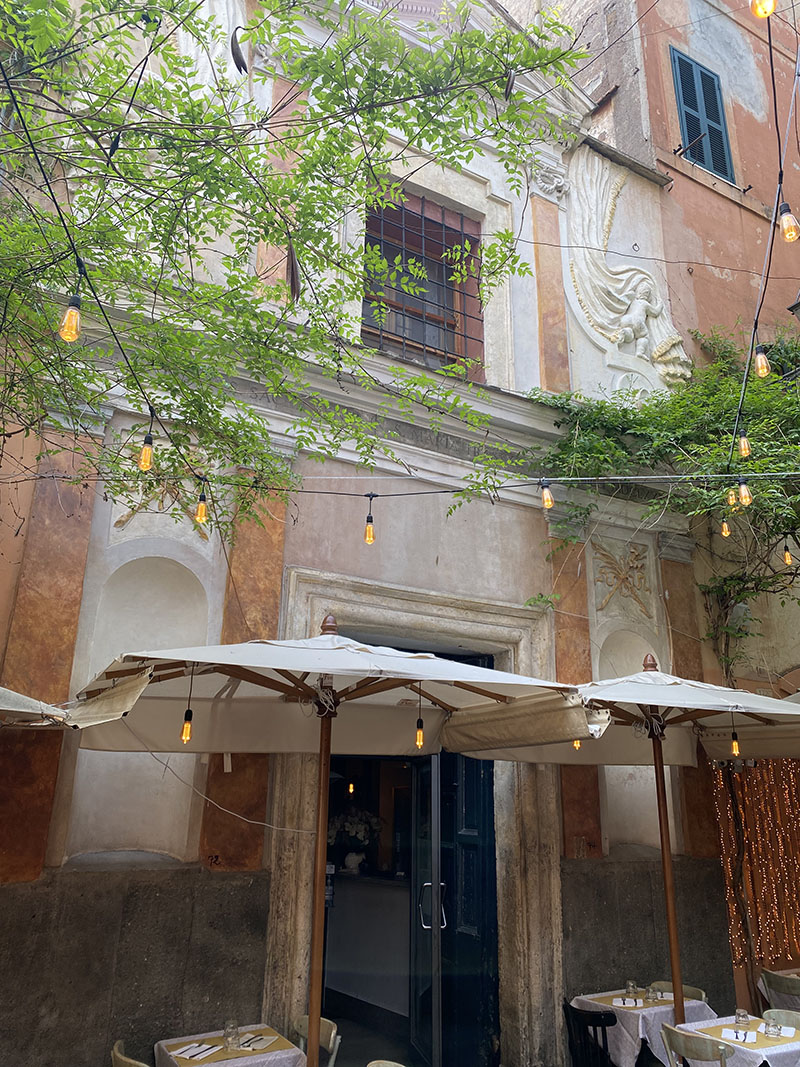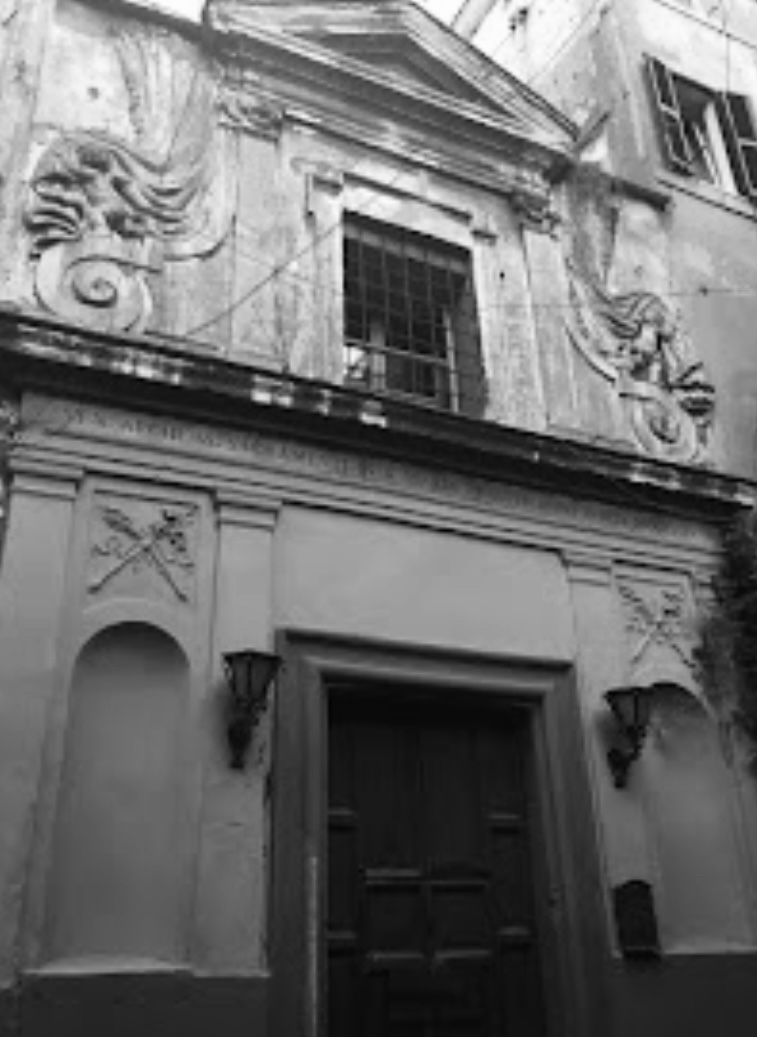 It all began in 1675 when the Oratory was granted to the Archconfraternity of the Blessed Sacrament of St. Mary in Trastevere (founded in 1564 "for the adoration of the Eucharist and for the accompaniment of the Viaticum") and took the name St. Mary of Clemency because a copy of the Byzantine icon (precisely named Madonna of Clemency) located in the Altemps Chapel in St. Mary in Trastevere was placed here. In 1705 Pope Clement XI had the church renovated, as reported by an epigraph placed by the brethren inside the church. After a period of forced closure following 1870, the premises were restored and enlarged and again reopened for worship in 1888.
However, after World War I, when the Archconfraternity of the Blessed Sacrament became extinct, the oratory fell into disuse and, deconsecrated, but it continued to cook not only for the Brethren but to delight the palates of Romans and others! The Rectory was one of the first taverns in Trastevere. The facade has two orders: the lower one has a portal flanked by niches above which are lilies and palms (symbols of purity and victory after martyrdom).
The upper order, on the other hand, has a large window closed by a grille, surmounted by a beautiful triangular tympanum and flanked by pilasters and volutes with two angels raising a curtain. Between the two orders there is an inscription commemorating the year it was granted to the Archconfraternity, which reads as follows: "VEN. ARCHI. SS. SACRAMENTS IN S.MARIA TRASTYB. ANNO IUBILEI MDCLXXV," or "To the Venerable Archconfraternity of the Most Holy Sacrament in S.Maria in Trastevere in the Year of Jubilee 1675." The interior of the oratory, with a rectangular plan and three naves, preserves few remains of the ancient frescoes; the stoup, the lamps and the entrance door.
*Reservation valid for the indoor hall